Mark Williams, Author, Researcher of the 10 Lenses
Mark Williams is the Founder of WIN Insights. He has provided consultation for a wide variety of clients, including Exxon Corporation, AT & T, the US Department of Defense, the Federal Aviation Administration, Avon Cosmetics, Colgate Palmolive, the Agency for International Development, the Central Intelligence Agency, Microsoft, Harvard Medical School, Cisco Systems, Office Depot, Microsoft, EDS, the Food and Drug Administration, the Social Security Administration and dozens of other Fortune 500 companies, associations and educational institutions. Mark is a highly regarded thought leader, consultant, coach, public speaker, and author of five books, including the best-selling  book entitled: "The 10 Lenses, Their Guide to Living and Working in a Multicultural World."
Mark is known for his unique ability to integrate conceptual frameworks, research, and diagnostics with web-based tools and multimedia in his facilitation work with organizations, teams and small groups. Mark has conducted extensive research in the field of identity and diversity with leading firms such as Gallup, Zogby, Harris and Survey USA. Mark holds a Master degree in Organizational Psychology from the American University.
For nearly ten years, Mr. Williams was the worldwide diversity consultant for the Marriott International family of companies, coordinating all aspects of their diversity strategy and education programs. He consulted with Marriott's CEO and the presidents of all operating companies and divisions to customize a multimedia program that was used as the basis of their classroom, satellite and video-based training created to reach their global workforce.
Before his tenure with Marriott, Mr. Williams was a consultant with the CIA, working with top appointed political leaders to analyze shifting political and social conditions and help the intelligence community respond to the impact of the post-Cold War era. Prior to advising the CIA, Mr. Williams was an Expert Consultant for two years with the United States Department of Education where he served as a consultant to senior managers and political appointees. Mark served on the Design and Facilitation team for the first Congressional Bi-Partisan Retreat held in Hershey, Pennsylvania. Mr. Williams began his career with acceptance into the NBC Corporate Associates Program, a competitive management program developed for a select group of individuals in the broadcast industry.

Sue Lamb, Chief Learning Officer
Sue Ries Lamb has over 35 years of successful experience as a consultant, executive coach and educator working on a wide range of organization development and change projects with over 400 national and international organizations in the private and public sectors. Her areas of specialization include: strategic planning, organization and work process redesign, change management, leadership for cultural change, executive and managerial coaching, team development, organization communication processes and diversity and inclusion. She enjoys working with all levels of the organization from executive management to rank and file employees.
A Professional Member of the NTL Institute for Applied Behavioral Science, Sue has served on the faculty of two graduate programs in organization development and as Dean of many of NTL's signature lab programs in human relations. She also served as the Co-Director of Learning for The Diversity Channel Inc., a multimedia company offering diversity training to organizations and government agencies.

Mark Hemingway, Chief Technology Officer
Mark Hemingway serves as WIN Insights' Chief Technology Officer. He is responsible for leading a team of product specialists and developers. Mark joined the WIN Insights team in 2012 bring nearly ten years of web, application, and mobile development experience.Mark currently owns and operates Enspark Interactive LLC a leader in online training and has used that experince to help develop the WIN Insights platform. Mark has worked on projects for both for-profit and non-profit organizations of all sizes. His client list includes Adobe, Franklin Covey, 3M, Pepsi, Case IH, and many others.
Mark holds a BS in Information Systems from Brigham Young University and Masters of Education in Educational Technology from Utah State University.

Mike Freeman, Vice President, Operations
Mike Freeman serves as MarkusWorks Vice President of Operations where his extensive experience and leadership ensures delivery of outstanding services and solutions.
His endeavors in the financial industry have shaped a highly successful career in Information Technology with expertise in Operations, Cyber Security, Product Development and Vendor Management.
Mr. Freeman is Partner and Chief Technology Officer at Omni Strategic Consultants (OSC) where his leadership has propelled growth and driven new opportunities. He is a keen strategist who promotes staying in lockstep with new technology through continuous process improvement.
Prior to co-founding Omni Strategic Consultants, Mr. Freeman was employed at BBVA Compass, an international banking institution, where he led IT product development initiatives. Mr. Freeman's vision and passion for IT accelerated him through the ranks into a senior management role where his contributions helped the business win several Javelin awards.
Mr. Freeman has a dynamic range of Fortune 500 industry experience ranging from wealth management to national retailers and private insurance to international transport. A highly decorated leader, Mr. Freeman has earned several accolades and honors and is dedicated to producing measurable results through solid performance.
Mr. Freeman is a Six Sigma Green Belt, received his Bachelor of Science degree in Business Administration and a Master of Science degree in Management from Faulkner University, a Master of Science degree in Cyber Security from Virginia College, and is nearing completion of a Doctor of Philosophy degree in Organizational Leadership and Information Technology Systems from the University of Phoenix.

Sheryl Hicks , Chief Operations Officer
Sheryl Hicks' unique blend of skills and experiences position her to lead and direct a multitude of operations and content areas for MarkusWorks.
Over the course of a wide-ranging career in human capital development, training and facilitation, and administrative operations, she has distinguished herself in organizational transformation, program and project management, and strategic learning initiative development.
Ms. Hicks is Partner and Chief Operating Officer at Omni Strategic Consultants (OSC), directing the company's ambitious business goals. Prior to her current entrepreneurial consulting enterprise, Ms. Hicks had tremendous successes in her roles in international banking, healthcare, and government contracting. 
In Ms. Hicks' previous work with Mark Williams, she served as the Director of Operations and New Media Development at Identity Holdings. In this role, she was responsible for the daily operations of the organization and led development, creative design, and content expert teams in the creation and launch of several web-based training sites and multi-faceted e-learning modules.
Ms. Hicks' former employer was The Diversity Channel, where she was highly accomplished as Client Services Manager. She directed the implementation of The Diversity Channel suite of products within several Fortune 100 organizations including Microsoft, Boeing, Northrup Grumman, Office Depot, Chevron, and Cisco. During her tenure, Ms. Hicks was promoted to Director of Operations and charged with ensuring the integrity of the infrastructure and oversight of day-to-day operations.
Ms. Hicks was also employed at Lockheed Martin, and Wang where she skillfully led business development and production, spearheading the acquisition of new business and large-scale proposals. Under her leadership and through resolute efforts, hundreds of millions of dollars of revenue were awarded.
Winner of multiple awards for leadership and team performance, Ms. Hicks has a proven record of success and has continuously demonstrated her commitment to excellence and innovation.
Ms. Hicks has a Project Management Professional (PMP) certification, received her Bachelor of Science degree in Technology Management from the University of Maryland, a Master of Arts degree in Counseling Psychology and an Education Specialist degree in Professional Counseling from Seton Hall University, and is currently pursuing a Doctor of Philosophy degree in Counseling Psychology from Regent University.
10 Lenses Senior Consultants
You're never alone with WIN Insights. Our consultants have a thorough knowledge of all of the content within each track — including the modules, best practices, tools and resources. They combine this knowledge with their extensive experience as managers, organization development consultants and diversity and inclusion practitioners to help you:
Make the best possible use of all of the features in your Track for your own professional development, and
Determine how you can use the track content for organizational development and educational and relationship-building activities with others in your work group, organization or community.
Their blogs provide you with different perspectives on the modules expanded responses to questions that arise in forum discussions, and information on new trends and best practices that will be of interest to you, as well as introductions and links to relevant articles written by others.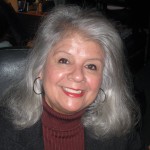 Elena Feliz, WIN Senior Consultant
Elena Feliz, an Organization Development (OD) Consultant, is the Principal for Feliz Consulting. She has helped to create high performing teams and organizations in Fortune 500 companies and non-profits for over 25 years. She has served as an internal OD/HR consultant for AT&T and is an external OD consultant for the private and public sector. In addition, she was elected by her peers to serve on the Board of Trustees for the Organization Development Network (ODN) in the early 2000's. She recently was appointed to serve on the ODN Board again in 2013. In that capacity, she co-chairs ODN's Culture, Diversity and Inclusion (CD&I) Committee.
Elena has an M.S. from American University in Washington, D.C. She is a member of National Training Laboratories (NTL), Academy of Management (AOM) and Gestalt Institute. For NTL, she is on the steering committee for the Diversity, Inclusion and Social Justice (DISJ). She also convenes Women's Voices: Creating Connection Across Race and Color with over 70 NTL women. She has served as EO/AA Manager for AT&T and convened their Diversity Community of Interest (DCOI) along with other communities of interest/practice. She is on the Leadership Team for The Global Committee for the Future of OD (GCFOD). Her expertise includes assessment, strategic planning, change management, leadership development, team building, diversity, coaching and training. She has been invited to speak to a variety of forums and conferences.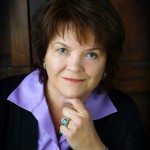 Rianna Moore, WIN Senior Consultant
Rianna Moore is a human-and-organization development consultant, coach, and diversity-inclusion specialist with 35+ years experience in corporate, government, and education sectors. Current or recent clients include NAVAIR/US Navy, Merrill-Lynch, Mott Community College (MI), and Mountain Mahogany Community School (NM). Previous corporate clients include Aetna, AMD, Clarian Healthcare, GE, H-P, IBM, Intel, Motorola, P&G, Boehringer-Ingelheim, Royal Bank of Canada, Texaco, and Xerox. Rianna has also consulted to several government agencies, including USDA, DOE, GAO, DOJ, NOAA, and USPS. She has led development programs for Stanford, UConn, the AMA, and is adjunct faculty for Georgetown University. Prior to her independent consulting practice, Rianna was a diversity-inclusion, OD, and management development specialist in a Fortune 25 high-tech company where she held both managerial and consulting specialist roles.
Rianna is a professional member of NTL Institute for Applied Behavioral Science and faculty for NTL's Diversity Work Conference.Areas of specialty include diversity-inclusion coaching and consulting, program design and management; power equity theory and practice (training/consulting with flat, egalitarian groups and teams); relational and communication skills; teamwork; conflict resolution; learning event design and facilitation; motivation, competency modeling, strategy creation, executive and life coaching, and development-supervision of internal HR/OD/diversity-inclusion specialists.Earlier in her career, Rianna was on the faculty of several colleges and universities in the northeastern US, including the State University of New York and Norwich University (VT).
International work experience includes Canada, Russia, Scotland, Germany, and Nationalist China. Rianna holds the PhD in Human & Organization Development from the Fielding Graduate University (2011) and an M.A. from SUNY Fredonia. Her dissertation title is Close Friendships Between Black Women and White Women in the US: Fostering Connection in a Culture of Disconnection. She also studied at SUNY Buffalo and Harvard University. Rianna is co-author of the forthcoming Journeys of Race & Culture and From Hierarchy to Power Equity: The Impact of Organization Structure on Diversity & Inclusion, both in 2014.Rianna has lived in New Mexico since 1993. She grew up in upstate New York, lived many years in the northeastern US and for nearly two years in Nationalist China. She enjoys reading, biking, yoga, spending time with friends, and walking in nature.

J. Bruce Stewart, Senior Consultant
J. Bruce Stewart currently serves as Managing Partner Vitruvian Worldwide a management consulting firm specializing in inclusive diversity. Bruce, was formerly the Deputy Director Training, Compliance, and Strategic Initiatives in the Office of Diversity and Inclusion, Office of Personnel Management (OPM) and was responsible for the coordinated implementation of the President's Executive Order on Diversity and Inclusion. Mr. Stewart is a dynamic, energetic, and creative retired military officer that's results-oriented with substantial experience (25 years) in all aspects of diversity management, inclusion strategies, and strategic planning. As an acknowledged thought leader with a research and science-based focus he has played a key role in several critical government-wide initiatives to include the development of the Government-wide Diversity & Inclusion Strategic Plan, the creation and implementation of the New Inclusion Quotient (New IQ), and a government-wide agency compliance strategy known as Feedback Assistance Roundtables (FARs). Bruce retired as a Lt Colonel from the United States Air Force in October 2007, after 23 years of service. During his service he was attached to the Special Operations, served as a Management Engineer, and was a Computer and Communications Commander. Bruce has served and been involved in numerous Leadership and Diversity initiatives at the local, state, and national levels. He has lectured on diversity at several educational institutions including MIT, Harvard, and the University of Kansas. He has a Bachelor of Science degree from Southern Illinois University and a Master of Science degree in Computer Science from Friends University. He has also completed course requirements for a PhD in Organizational Development. Bruce also serves as an Adjunct Professor at the University of California at San Diego's Rady School of Business where he teaches leadership, interpersonal communication, and teamwork courses. Bruce has completed a book on diversity leadership titled, "Cultural Leadership: The New Chemistry of Leading Differently." And has a second book scheduled to publish in early next month titled, "Diversitopia: Creating the World of Tomorrow by Thinking Differently Today."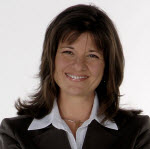 Stephanie Carroll, WIN Senior Consultant
Stephanie Carroll is an innovative behavioral scientist who puts over 15 years of experience and in-depth knowledge to work in facilitating global and multi-cultural team development; building collaborative corporate cultures; large group interventions; and planned organizational change.
Recognized for accelerating progress, growth and change in global organizations across a broad spectrum of industries, Ms. Carroll's unique background and strategic approach to problem solving translates into business results through high performing leaders, individuals, groups and organizations. Ms. Carroll's client's seek her out for her keen insight, on-target feedback and strategies, and her respectful yet challenging approach to their growth.
Prior to establishing her own consulting firm, Ms. Carroll served as internal Director of Organization Development & Change for Beall's, Inc. (a large retail chain), and was VP of Corporate Training and Partner with a consulting firm specializing in the facilitation of individual, team and executive effectiveness. Her client list includes L'Oreal Worldwide, The World Bank Group, Beall's Inc. (Beall's Department Stores & Beall's Outlet Stores), U.S. Navy, Regions Bank, PepsiCo, Army Corp of Engineers, International Monetary Fund, International Finance Corporation. Her past work experience also includes broadcast journalism and a career as an Advertising Brand Supervisor and Public Relations Executive.

William (Bill) Shackelford, Director Diversity & Inclusion Services
Since 1988, Mr. Shackelford has assisted scores of Fortune 500 corporations, government agencies and universities address workforce diversity issues. He has been successful in making fundamental, lasting change in organizations by using a dual strategy of working from the "top down" – coaching and mentoring executives and managers – and from the "bottom up" – empowering employees through participation on/in diversity committees and affinity groups. Mr. Shackelford has over 40 years of work experience – including over 30 years of management experience. Past employers include serving as the
Director of the Atlanta University Center – Dual Degree Engineering Program
and as a
Senior Analyst with the Central Intelligence Agency.
His expertise includes: designing, developing and implementing diversity management programs; providing strategic diversity consulting; and conducting work environment assessment studies (i.e. cultural audits) that lay the foundation for building a more inclusive workplace culture.
Mr. Shackelford is a recognized leader in the field of multicultural human resources consulting. He is the author of the book "Minority Recruiting… Building the Strategies and Relationships for Effective Diversity Recruiting." He also has over fifty (50) publications in journals that include the Society for Human Resources Management (SHRM) Journal, Urban League Diversity Works Magazine, Journal of Staffing and Recruiting, Bureau of National Affairs, Cultural Diversity at Work, Black Issues in Higher Education, Recruiting Trends and The Black Collegian. In addition, Mr. Shackelford is one of a handful of national diversity experts serving as an Expert Forum Contributor for the Workforce Diversity Network monthly publication.

Pat Hall Jaynes, SPHR, SHRM SCP
Pat Hall Jaynes is the founder and President/CEO of The HR SOURCE, a professional services firm specializing in Human Resources staffing, consulting and Outplacement, Outsourced Human Resources and Diversity and Inclusion Services. Prior to founding The HR SOURCE, Ms. Jaynes spent approximately 17 years managing recruiting functions as well as a variety of human resource functions at GTE Directories Corporation and Verizon Communications in California, Texas and Maryland.
Active in many human resource organizations including HR Leadership Forum and Society for Human Resources Management, she also served as President and Treasurer for the Black Human Resources Network. Additionally, Ms. Jaynes serves as Executive Director of The HR SOURCE Foundation, and is a member of the Board of Directors for the Early Childhood Academy and the Prince George's Hospital Community Foundation. Ms. Jaynes who holds a B.A. Degree in Sociology from California State University, Hayward, has received a Certificate in Human Resources Management from UCLA and has successfully completed the requirements to receive her Employment Law certification from the American Staffing Association. Additionally, Ms Jaynes has received her lifetime SPHR certification from the Human Resources Certification Institute and is certified by the Society of Human Resources Management (SHRM) as a Senior Certified Professional(SCP).