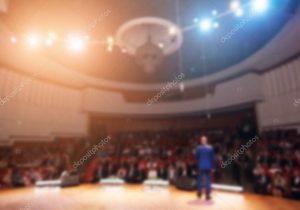 Engage everyone with the 10 Lenses. Mark Williams is more than a researcher and best-selling author. He is also a dynamic speaker and entertainer who seamlessly blends his original multimedia elements and frameworks to produce unforgettable live events. Mark can bring the power of the lenses to life for your organization and engage groups from 100 to 5,000 people. Lenses Live Events are custom designed to help participants:
Understand the strengths and weaknesses of their lens preferences
Assess which lenses are operating in your environment through your employees, customers and the public
Identify the new skills needed to thrive in a time of increased social fragmentation and polarization
Uncover belief systems that may be unconsciously embedded into your organizational culture and systems
Customized and Flexible
The 10 Lenses Live Events can be adapted to work in multiple formats and occasions. The 10 Lenses Live are relevant for:
Conferences
Keynotes
In-service programs for educators
Strategy sessions
Community forums
Inspire! Involve! Inform!
Mark Williams brings the 10 Lenses to life. During each Lens portrayal, Mark and his team seamlessly blend Gallup validated research with original multimedia elements that include video interviews with academic and business leaders, clips from movies and television shows, music and live performances by actors. After each portrayal and interactive audience segment, Mark and his team debrief the experience with the audience through small group discussions, panels and a question and answer period. This engaging learning experience will help you recognize and respond to how the 10 Lenses affect you, your organization and community.
Participants will be talking about their 10 Lenses Live experience for years to come. After you select your theme, you will have access to our extensive library of interactive media. 10 Lenses Live Events can include components such as:
Live electronic polling
Expert Interviews
Panel Discussions
TV like Town Hall Meetings that can be webcast
Experiential Activities and Games
Inspirational takeaways
The result….you will have an engaged, well-informed group of participants who share a memorable experience that will remain in their heads and their hearts!